Rory Perkins
Biography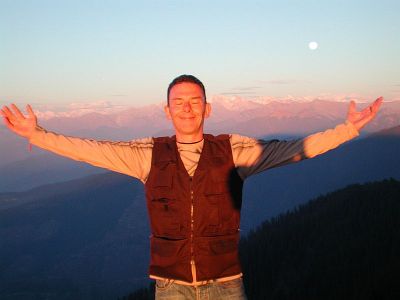 Rory Perkins was born in Dublin, Ireland. He now lives in London, a place he truly calls home after 27 years.

He first took up photography in a semi serious way several years ago when travelling in India. Armed only with an Olympus 2.1 megapixel camera he learned that even with the most basic equipment it's possible to capture a great image, depending on the subject, the light and an eye for the right shot.
The response from people and other photographers to his work from India prompted him to have a couple of exhibitions that were well received.

He is an untrained, instinctive and spontaneous photographer, never carrying more than one camera and a ready supply of rechargeable batteries.

His next venture is a 6-month trip to South America where he will torment the population with his new Nikon D90 and hopefully capture some memorable moments. He'll be posting updates in his blog.

The pictures on this website are a sample of some of his favourites taken in London and many other locations in Europe, Asia and South America. The website is structured around various themes including architecture and portraits.

Click the following link to see Rory's photographic book. Some of these pictures will be shown in an exhibition in Cardiff, Wales at the beginning of next year 2010.

For more information ordering this book or further information about the exhibition Click here
Don't hesitate to get in contact with Rory, and keep up to date on his movements on his current trip!